Travel was twice as nice when you went first class !
Your own private room was the only way to go.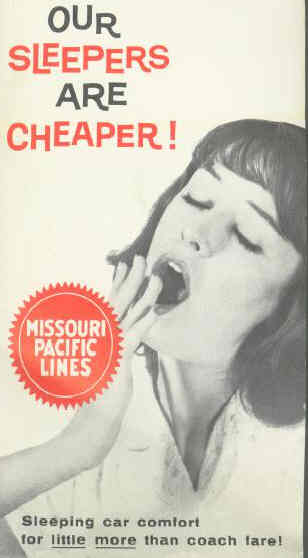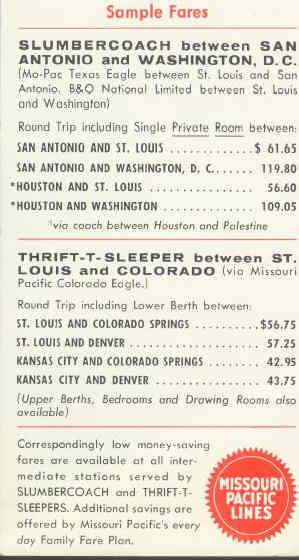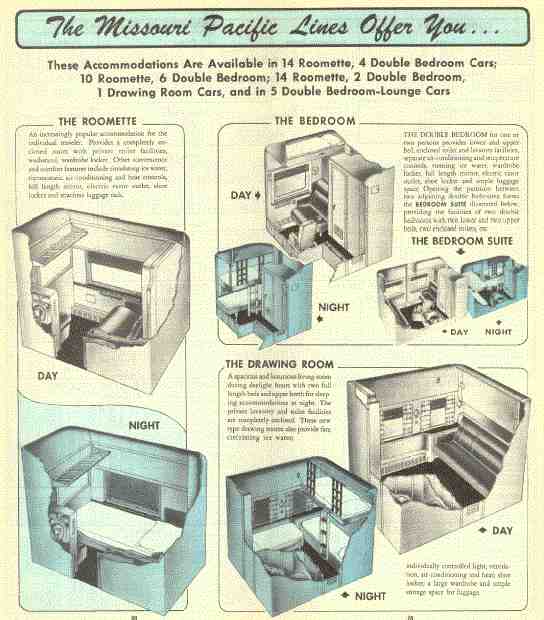 The private rooms were illustrated in the time table. Regular Pullman space was more expensive than the slumber coach accomidations. By day the beds folded up. In the roomette you had to raise the bed to use the toilet. The roomette would sleep one person. The bedroom had a toilet that afforded privacy to the user. The rooms would be set up for sleeping by the Pullman porter. The Pullman Company operated the sleeping cars for the various railroads until 1968. After that time, what sleeping car service still offered was handled by the railroads. In the 1920s, more than 50,000 people slept in Pullman accomiodations. Missouri Pacific Lines operated the longest sleeping car shedule in North America. From new York's Pennsylvania Station all the way to Mexico city. The New York-St. Louis segment was handled by the Pennsylvania Railroad.
To continue with Missouri Pacific Pages
Re-edited 9/16/02