Dining and sleeping cars returned in the Fall of 1970. Also tri-weekly service. You could occupy the same sleeper from L.A. to New York City.

Above; The Southern Railway sleeper "Royal Palm" stops in Houston as part of the new tri-weekly service.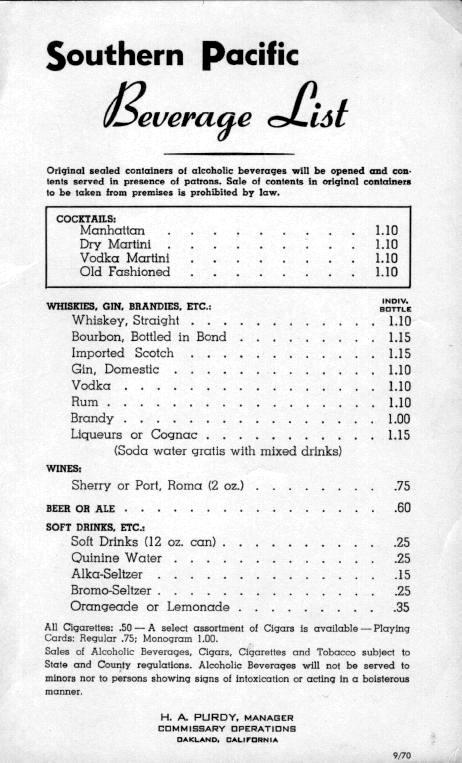 Above: October 20, 1970 schedule.
Right: Beverage list from dining car now operating on the tri-weekly Sunset.
SP did not re-instate the "Limited" name.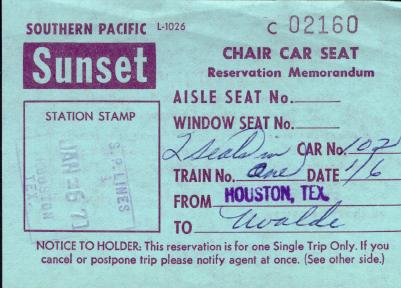 Above: SP now required a seat reservation.