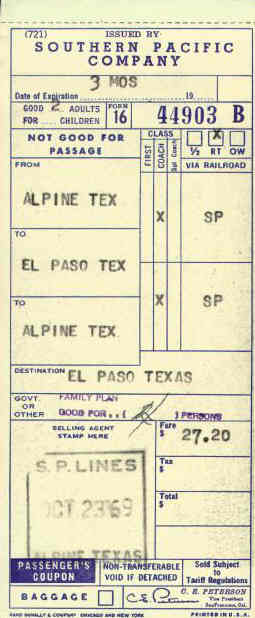 Left: Top half of ticket.
Right: Bottom half of ticket.

Below: Click on pictures for a larger image.


Above: Union Pacific
engines on Amtrak
Sunset Limited in 1971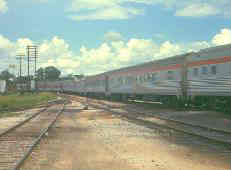 Above: Still Sunset cars
at Houston in 1971.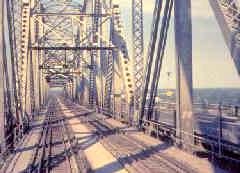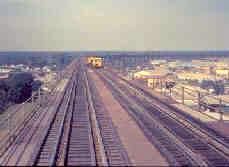 Left: Crossing the Huey P.
Long Bridge. Photo taken
from rear coach of
Sunset Number 1. 1968
Right: A motor car follows
the Sunset across the
Mississippi River
Above: Train order for Conductor and Engineer at Houston May 16, 1969.
It shows two chair cars Los Angeles to New Orleans. A chair car was removed at El Paso and the consist will be four cars to New Orleans. Two chair cars, Automatic Buffet Car and a baggage car.
This was a typical consist in the late 60s up until the advent of tri-weekly trains.
All photos used in these pages taken by the author.