Here are some items collected over the years.

Below: A ticket envelope.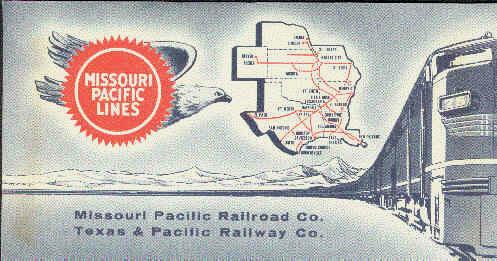 Below: Reverse of ticket envelope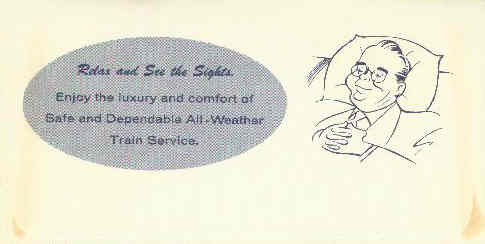 Below: reverse of ticket folder.


Below left: A ticket issued by Houston Belt & Terminal. H B & T operated Union Station in Houston. It was Owned by Missouri pacific, Santa Fe, Burlington and Rock Island Lines. Houston Union Station is now Minute Maid Park.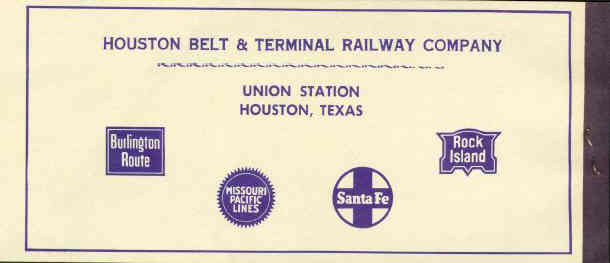 Below: A ticket that the conductor would sell on board the train. This one was sold on March 26, 1968 from Conroe, Texas to Houston. The fare was $1.44.



Below left is a ticket from

Conroe, Texas to Houston. At right is an extra fare ticket for two seats on train Number 2 from Atlanta, Texas to St. Louis. This ticket was issued in T&P territory between Fort Worth and Texarkana. That is why it is on T&P ticket stock.
Back to starting page
Previous Page
To continue with Missouri Pacific Pages
Created 1/26/00 Re-edited 9/16/02