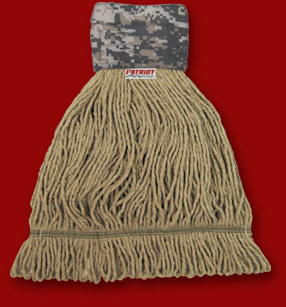 Made with new combat fatigue clippings
Unique color that camouflages stains
Economical
Easy to use
Launderable
Made in USA
The O'Dell Corporation is donating a portion of the proceeds from the sale of our new product, the Patriot Mop, to TAPS and Folds of Honor.
SPECIAL 32 CASE PALLET PRICING FROM BOB @ CROWN PAPER & CHEMICAL!!